by Stehanie Rose Torres, M.A. / in Active, Adolescent, Anxiety, Bullying, Child Behavior, Depression, Family Relationships, Parents, Suicide Awareness, Trauma / tags: Child, Child Behavior, Child Therapy, Children's Mental Health, Family Relationships, Kids, Schools, suicide prevention, What Parents Can Do
---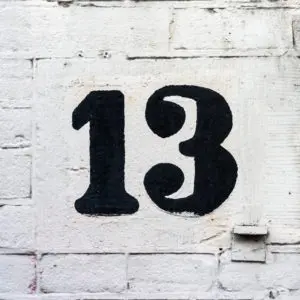 '13 Reasons Why' has sparked a buzz in popular culture since its full release on March 31st. I must admit, this Netflix Original's constant praise on social media sparked an intrigue. I wanted to know more. So I did. I began by reading the description and was immediately taken aback. As a mental health professional, I thought, "this is downright disturbing and dangerous." The content and the buzz. And while it is important to raise awareness of the agony that can lead to suicide, and the physical pain of self-harm, it is equally as important to do so in a responsible way. Romanticizing suicide in '13 Reasons Why' is irresponsible, and here are 3 reasons why:
There is no single cause for suicide. The series follows the fictional story of the suicide of a teenager, Hannah Baker, through cassette tapes through which Hannah blames specific people for her suicide. This is the first danger. Assigning blame to others is a projection of misplaced feelings of guilt. It is also inaccurate. The American Foundation of Suicide Prevention (AFSP) indicates that "Suicide most often occurs when stressors exceed current coping abilities of someone suffering from a mental health condition." Therefore, instead of teaching our culture to assign blame for high-risk behavior, our responsibility is to teach healthy coping skills as a preventative factor of suicide.
Exposure Increases Risk. The season finale includes a scene that graphically depicts the violent suicide of Hannah Baker. It is important to note that the target audience for '13 Reasons Why', unsurprisingly, is the teenage and young adult population. This is also the population for which suicide is listed as the second leading cause of death (ages 15-24). More importantly, "exposure to another person's suicide, or to graphic or sensationalized accounts of suicide, increases risk of suicide. (AFSP)" Therefore, graphically depicting suicide to the population of highest incidence is dangerous, specifically for the at-risk youth, vulnerable to suicide.
Who can I talk to? The season finale also includes a scene where Hannah Baker decides to talk to her school counselor. As a mental health professional, this scene is troubling. The school counselor acknowledges one of the signs of suicide yet does not take action for follow-up (i.e. risk assessment). The counselor also makes assumptions about the student's social behavior which does not foster a safe space for disclosure. To model a counselor as one that does not take appropriate action, and does not foster a safe space, leaves the audience with the message that no one can be trusted. This is a serious danger because it eliminates yet another preventative measure (i.e. talking to a trusted adult). Eliminating preventative factors for at-risk individuals can increase the risk of suicide.
While I do commend the producers of '13 Reasons Why' for taking the challenge of presenting an engaging and relatable series on a serious and under-discussed concern in the United States, there was a grave missed opportunity for preventive messaging. Therefore, it is important to note that help is available and individuals who actively manage their mental health conditions lead fulfilling lives.
If you or someone you know is suffering from suicidal thoughts, go to the nearest emergency room and/or please call, The National Suicide Hotline at 1-800-273-8255.
Below are additional resources to learn more:
American Foundation for Suicide Prevention
Risk Factors and Warning Signs
https://afsp.org/about-suicide/risk-factors-and-warning-signs/
A Teachable Moment: Webinar from AFSP, ASCA, and NASP
Teachable Moment Using "13 Reasons Why" to Initiate a Helpful Conversation About Suicide Prevention and Mental Health
https://afsp.org/campaigns/look-ways-mental-health-awareness-month-2017/
---
About the Author: Stehanie Rose Torres, M.A.