by Dr. Kara White, Psy.D. / in Active, Business, Self Improvement
---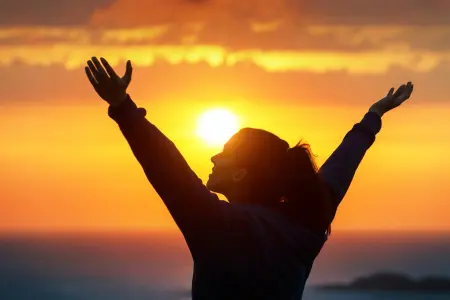 As we begin the new year many of us are setting goals and challenges for ourselves. Our ultimate goal maybe a successful life. But does this type of success truly bring a happy life? What good is success if we are not happy?
I'm from a small Michigan town, and my parents worked hard to provide a pretty satisfying life for me. They worked long-term in jobs that required limited professional training, hoping that one day their kids could go to college and avoid financial struggle.
I exceeded their dreams by getting a doctorate in psychology to be able to earn a quality living doing something I love. Yet my future success and stable living, do not make me exempt from hardship and struggle.
Too often, we find ourselves wishing to be in a better situation than where we are. "If I only had…" "If I only was…" as if having those things would save us from loneliness, despair, and hardship. What I have found from reading about successful people is that they were not successful because they did not have hardship, they just found a way to overcome it.
On the other hand, many of us are so caught up in our success, that it defines us. We rely on money for comforts that can ease our pain and loneliness, but not resolve it. Therefore, we then determine our sense of worth from our status when compared to others.
Understandably, you may have found this path exhausting and unfulfilling. Instead, consider cultivating a sense of acceptance for where you are at, foster gratitude, and view yourself as "enough" as you are. From this place of "being enough", you can pursue wholeheartedly your goals with faith rather than fear.
Helpful Article
---
About the Author: Dr. Kara White, Psy.D.