by Dr. Peonita Harris, Psy.D., LMFT, CSAT / in Active, Adult Relationships, Blog / tags: Betrayal, Betrayed, Communication, Couples, End The Affair, Forgiveness, Intimacy, Marriage, Rebuilding, Relationship, Sex, Shame, Unfaithful
---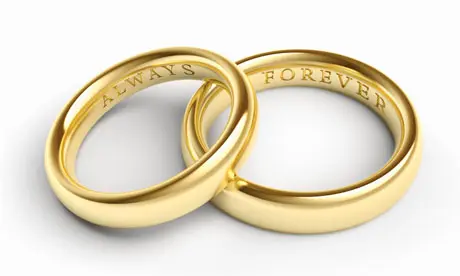 In the wake of the Ashley Madison scandal, the topic of how to recover from an affair has been heard frequently on media sites. At the core of discovering an affair are the feelings of deceit and betrayal. If you have been affected by a partner's sexual infidelity, you might be feeling devastated, overwhelmed, hurt, sad, alone, and confused. You may have attempted to make sense of the impact and you might wonder how did you miss the signs. You might also blame yourself. Please know that it is not your fault, and you deserve the time to sort through your feelings and take care of yourself (and your children, if you have any). There are many types of affairs, including one-night stands to electronic affairs, which include cybersex relationships, email and texting intimate relationships, as well as visiting escort services. Regardless of the type of affair you might have discovered, you feel betrayed and deceived.
The discovery of an affair presents like a traumatic event. You might feel disoriented and confused. This is similar to what we see in victims of tremendous loss. You might experience flashbacks of the details of the discovery, paralyzing memories and dreams. You might also experience emotional triggers, which could be anything from hearing a phrase, seeing a color or walking past a place that triggers the memory of the affair. You might also feel despair, anger and rage.
For those who are looking for the answer to "why did this happen"? Many factors can contribute to a spouse being unfaithful, and many of those factors have nothing to do with sex. Affairs are symptoms of a larger intrapersonal problem that presents in a painful interpersonal experience. Some of the issues behind affairs are sexual addiction, low self-esteem, alcoholism, selfishness, and personality challenges. Also, problems in the marriage that have been building for years can leave the door open for an affair. Please keep in mind regardless of the reason behind the affair the unfaithful partner bears the responsibility of being honest about the affair and telling the truth. It takes great humility on the part of the unfaithful party to face what they have done to the relationship and their partner and to deal with their character flaws and to move forward and earn forgiveness and hopefully regain trust.
Mending the Relationship
If you are deciding to stay in the relationship after the betrayal has been discovered, the process of rebuilding trust after an affair is beyond difficult. Keep in mind that you can only be ready to rebuild trust after going through denial, shock, anger, rage, and then acceptance and walking through forgiveness. This can take anywhere from 18 months to 3 years, as long as there are no other reoccurring, inappropriate incidences. By engaging in an affair, the foundation of the relationship has been impacted, which means that trust, honor, and commitment are damaged and will need to be repaired. Also, your perception of the marriage with your partner is now tainted. Additionally, making the decision to stay in the marriage can be difficult. You might be ambivalent, feeling as if you want the marriage to work one day and the next day you might be ready to call an attorney and walk out. Rebuilding trust can vary depending on the lived experiences of the person who has been betrayed. The person who had the affair will have to demonstrate that they can be trusted again. This will require consistency, honesty and transparency. If you are deciding to leave the relationship, you will still need to do work to heal from the betrayal so that the pain is not carried over into another relationship. Please contact a licensed mental health clinician to help you walk through the pain and healing.
Recovery comes in phases. There are several steps to recovery from an affair, but before those steps are taken, you must first attend to your immediate needs. Try to get your regular amount of sleep and rest, eat balanced meals, find someone who you trust and who is trustworthy to talk to, preferably a therapist, and get exercise.
Acknowledge what you are feeling – you (the betrayed partner) might be flooded with intense feelings. Take time to acknowledge the loss and violation that you are feeling. The unfaithful partner might have overwhelming guilt and shame, but no matter what the unfaithful partner is feeling, it cannot compare to what the betrayed partner is experiencing.
Thinking about a strategy – there are really only four options you have: (i) to leave the relationships; (ii) to remain in the marriage, acknowledged the betrayal happened and not revisit this painful event again; (iii) to stay in the relationship and put blinders on, which would allow for the affair to continue or happen again; and (iv) to remain in the marriage and commit to working through this difficult time with the goal of identifying why it happened, forgiveness and rebuilding trust.
Be realistic about the outcome of your decision and your expectations.
Whether you go or stay, you will need communication skills. If you go, you will need to know how to communicate through the breakup; and if you stay, you will need to know how to communicate through the healing. So, make learning communication skills a priority.
The stages for recovery for the person who was unfaithful:
End the affair.
Discuss the affair and what happened with your spouse.
Do not lie, be honest.
Be accountable to a group, your pastor or a good friend.
Apologize.
Get into marriage therapy, or individual therapy.
Work through the root cause of the affair.
The stages for recovery for the person who was betrayed:
Take care of yourself.
Do not make any major decisions, if that is possible.
Make a list of your needs and be honest.
Engage in conversations with your spouse with the intent of getting information that will help you, but keep in mind you will be exposed to additional pain. These conversations should last no longer than 30 minutes at a time. Based on the information that you receive, you might need to consider other options in the relationship.
Set boundaries and expectations.
Get into marriage therapy, or individual therapy.
Work through the feelings of betrayal and deception.
Discovering an affair does not mean that your life is over. It can mean that you are starting to build on a stronger, transparent foundation. It can also mean that you learn to state your needs and feelings and that you get to know a part of yourself that wasn't clear to you prior to the affair. It can also mean that the both of you can make a new commitment to a deeper level of trust, transparency and intimacy. This is indeed a process that requires many steps, patience and prayer.
Dr. Peonita Harris is a licensed marriage and family therapist and has a doctorate in clinical psychology, certified sexual addiction therapist candidate, and is an ordained minister. Dr. Harris has been practicing for over 15 years as a pastoral counselor and a marriage and family therapist. Her primary area of care is relationships, intimacy and sexual concerns.
Booklist
Intimate Treason: Healing the trauma for Partners Confronting Sex Addiction by Claudia Black
Shadows of the Cross by Craig Cashwell, Pennie Johnson, and Patrick Carnes
Facing Heartbreak – Steps to Recovery for Partners of Sex Addicts by Stefanie Carnes
Out of the Shadows by Patrick Carnes
Torn Asunder by Dave Carder
Back from Betrayal: Recovering from his Affairs by Jennifer Schneider
A Couple's Guide to Sex Addiction: A Step-By-Step Plan to Rebuild Trust and Restore Intimacy by Paldrom and George Collins
Always Turned On: Sex Addiction in the Digital Age by Robert Weiss and Jennifer Schneider
Cruise Control, Understanding Sex Addiction in Gay Men by Robert Weiss
When Good People Have Affairs: Inside the Hearts and Minds of People in Two Relationships by Mira Kirshenbaum
Surviving an Affair by Willard F. Harley and Jennifer Harley Chalmers
Someone Right for You by Edward A. Dreyfus
After the Affair by Janis Abrahms Spring
---
About the Author: Dr. Peonita Harris, Psy.D., LMFT, CSAT